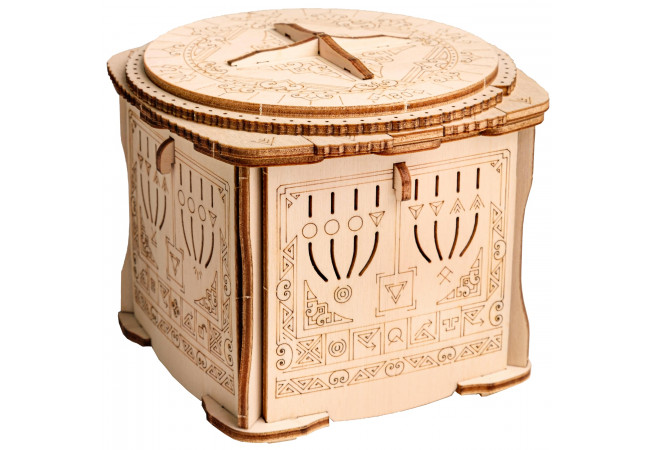 Wooden Secret LOCK BOX, 3D PUZZLE KIT FOR SELF-ASSEMBLY
100% eco-friendly
Hand-made
Exclusive design
Best gift for anyone
Pre-order! Deliveries start in November!
Free Delivery
150.478+ satisfied customers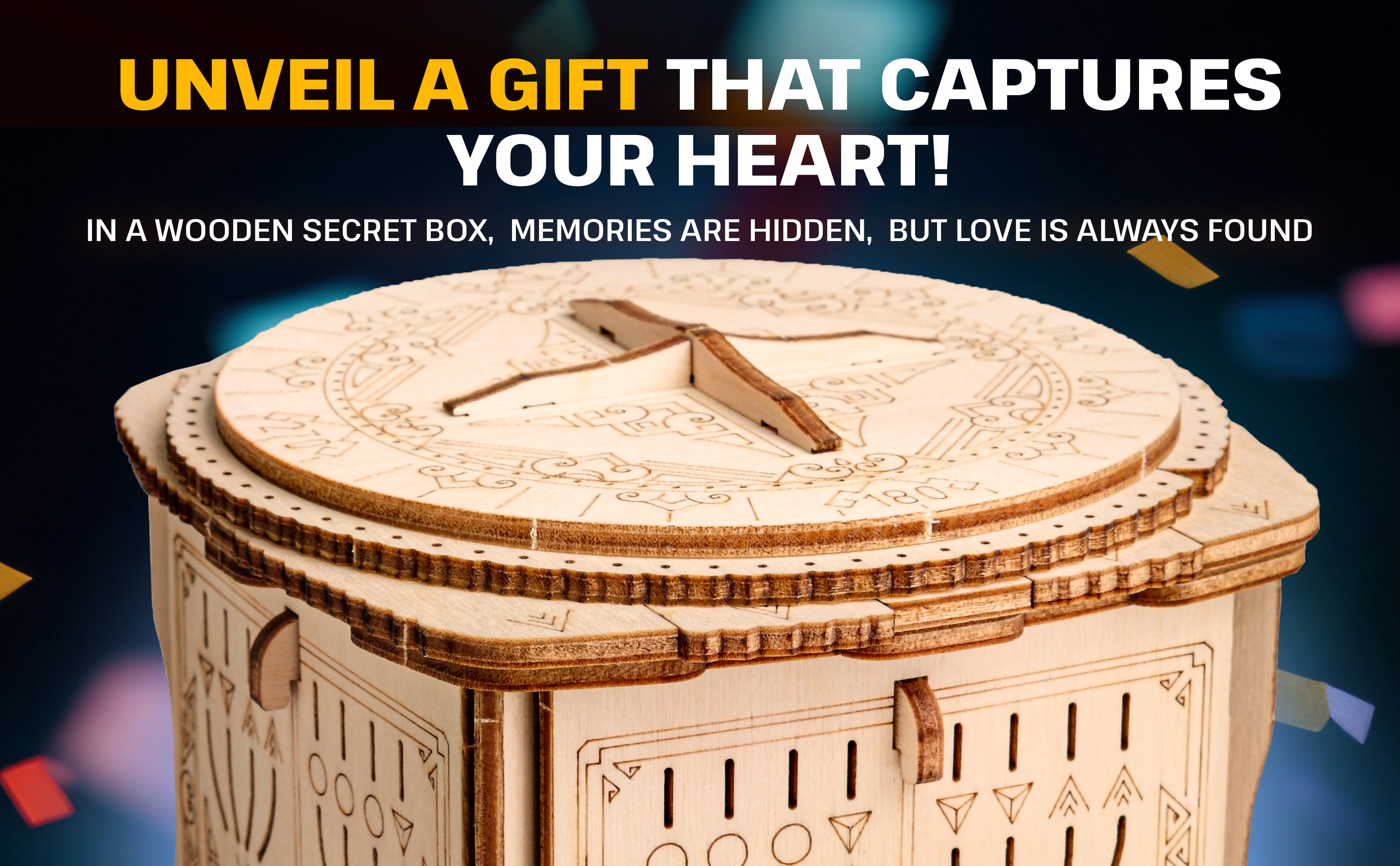 Personalized & Creative
Giving a voucher or cash in an envelope isn't personal enough for you? Then place the gifts in the 13 cm x 13 cm x 12 cm puzzle box, stick memory photos on it, and leave your congratulations!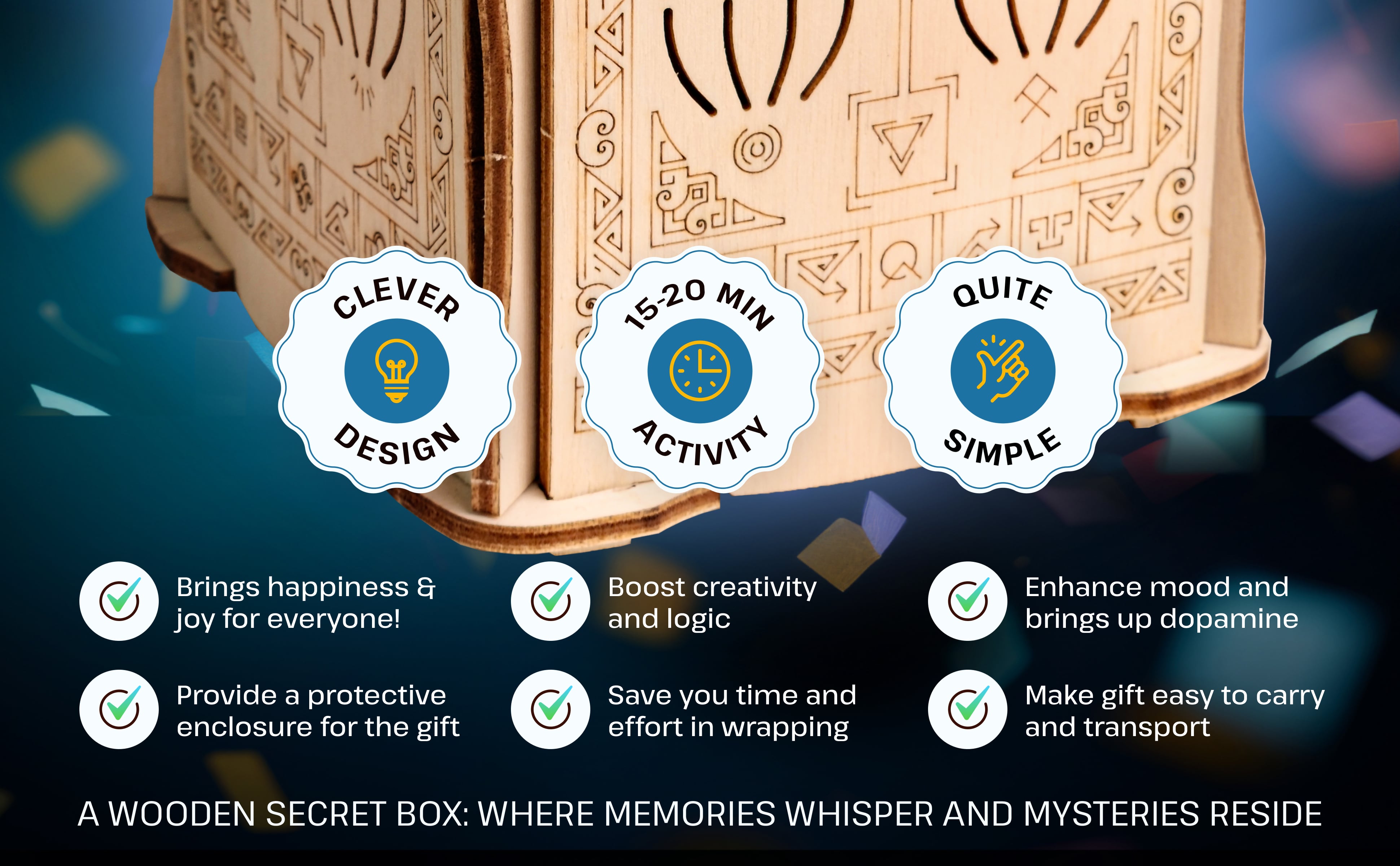 Suitable for Every Occasion
Whether it's a birthday, wedding, coming-of-age ceremony, communion, confirmation, or as packaging for a Christmas gift. This unique packaging box is perfect for any occasion!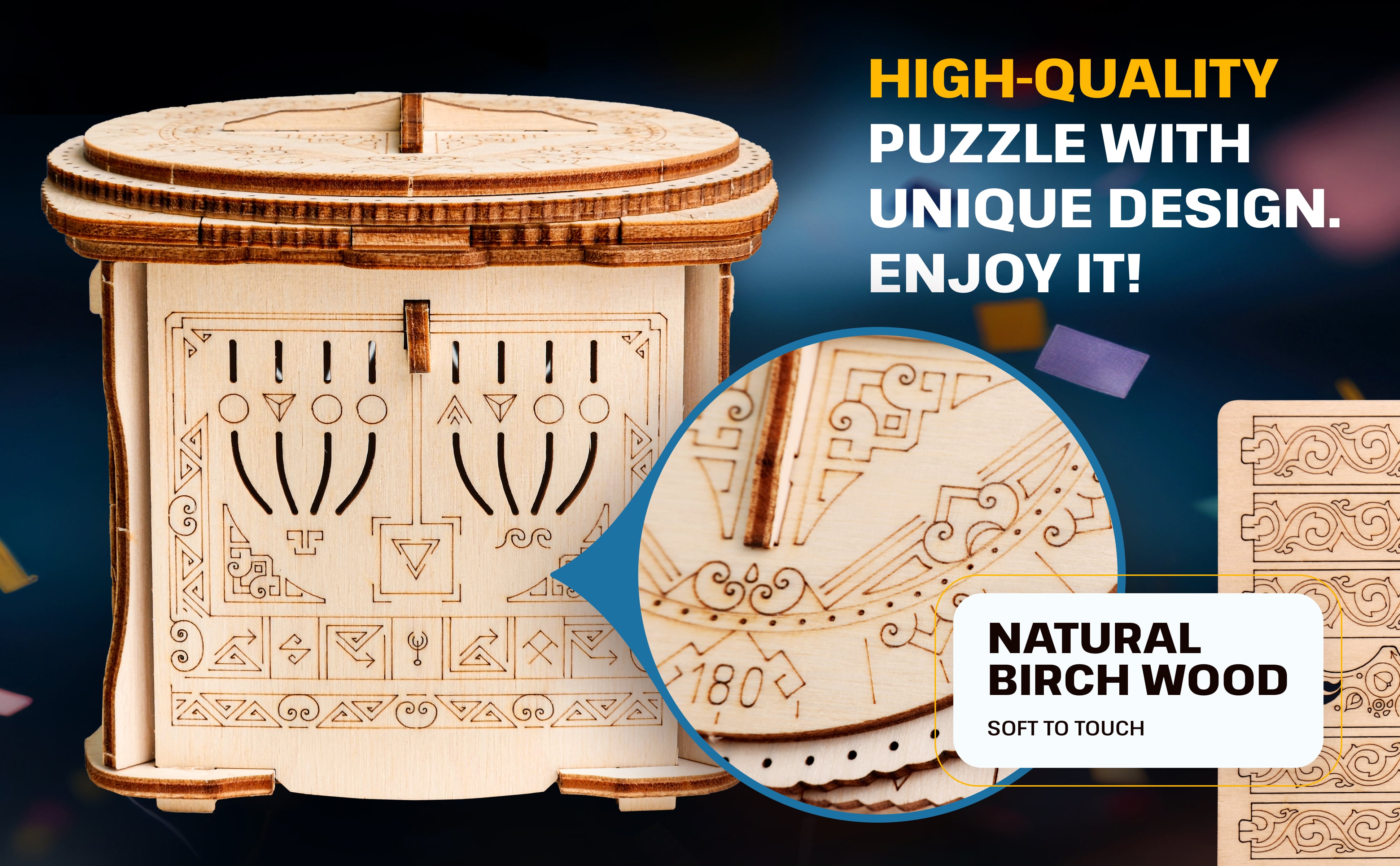 Gift with Puzzle Fun & Emotions
Want to have the most creative gift at the event? Do you want to present your cash gift or gift card in a truly creative and personal way? You can't go wrong with the Secret Box!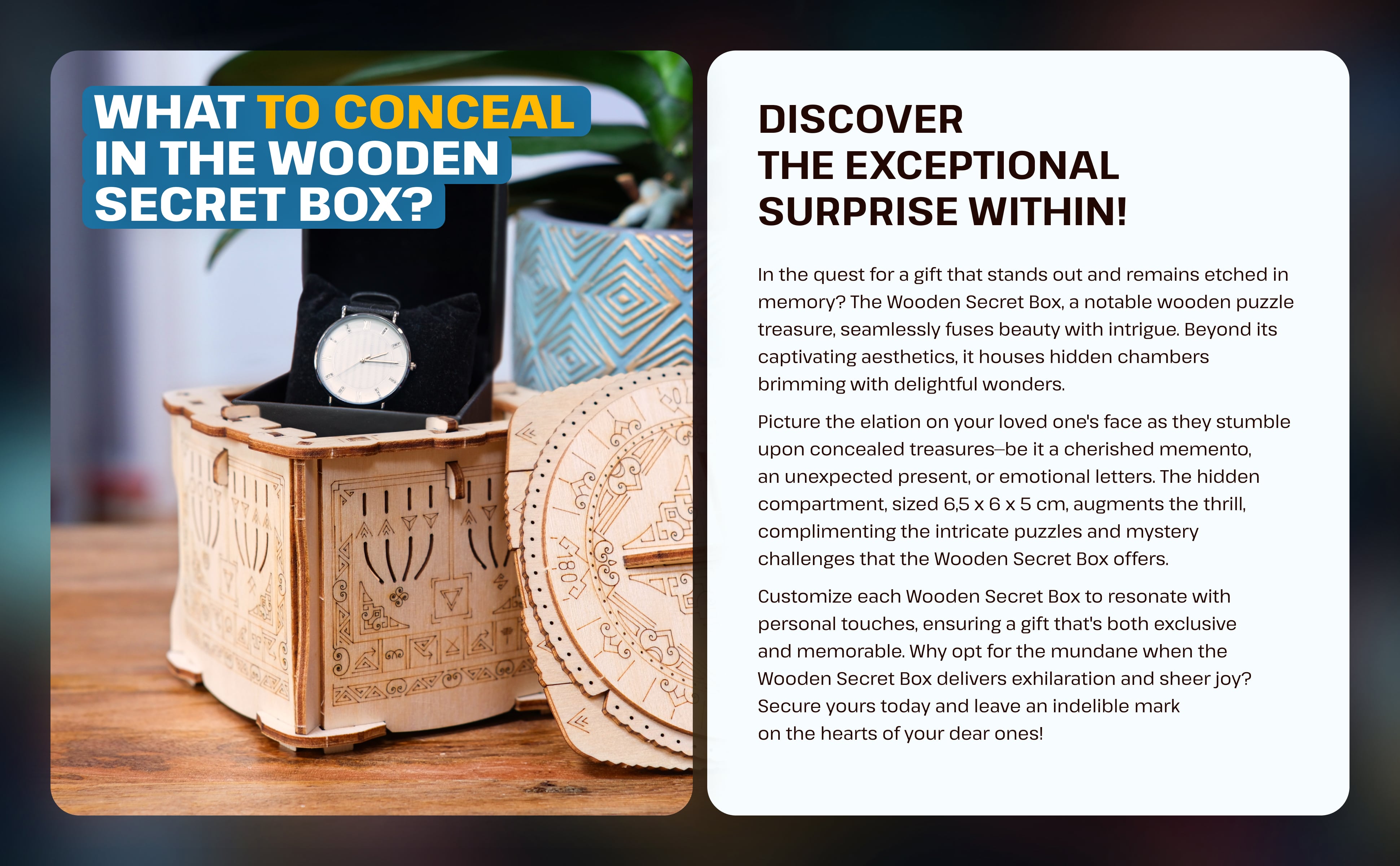 Reusable
Regular gift wrapping paper is used only once. You can continue to use this puzzle box to keep money, jewelry, or other valuables securely locked away.
Advantages
For beginners and advanced
Almost for every age group
Playing time is about 60-90 minutes
You can solve it alone or in a group